Ready to supercharge your teen's academic potential?
Hello and welcome to the end of stressing out over academic support. For more than 20 years I've been offering mentorship for students aspiring to selective or highly selective college admissions.
Get nineteen pages of my must-know SECRET strategies for how to access and pay for top colleges without wasting valuable time or money.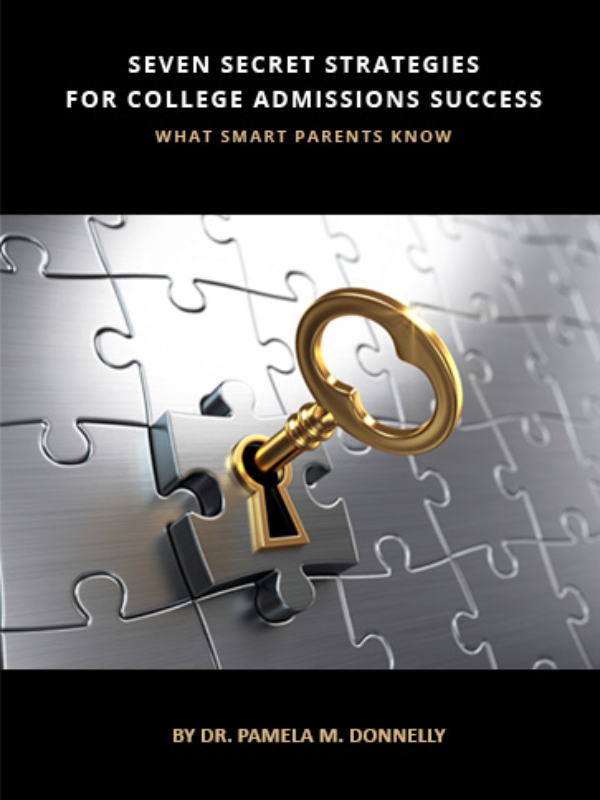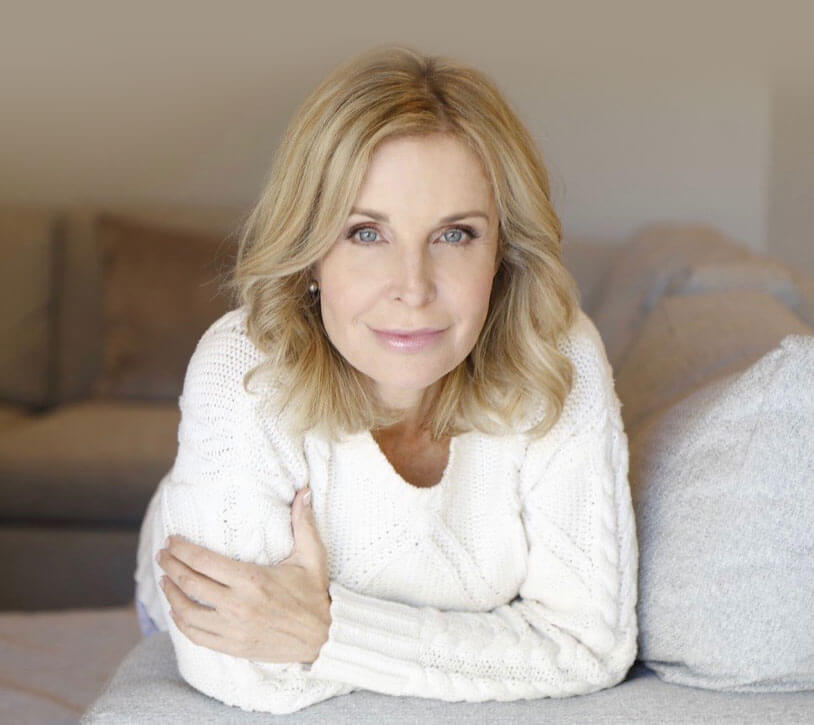 Anxious parents reach out to me every year in a state of utter confusion. The most common word they use to describe how they feel? Overwhelmed.
Even the most educated among them know the world has changed since they were admitted.
Clients who enroll regularly offer testimonials like the ones shared throughout this site.
Less stress, more strategy.
 Your risk-free exploration session awaits.
CLICK BELOW TO SET UP A TIME TO CONNECT. Discover HOW to SUPPORT YOUR TEEN'S ACADEMICS, MINDSET, AND COLLEGE admissions success.
Students and Parents Love Our Results
Valerie - $50,000 in aid (University of San Francisco)
Connor  - Happy with support (Purdue University)
Mia  - $150,000 in aid (UCSB, UCLA)
Natalie - Beyond ecstatic actually (University of Southern California)
Laura - Swimming to success (Occidental)
Jamey - Admitted #1 choice (Vanderbilt)
Sterling - Options and choices (Berklee College of Music)
Twins Nila and Emila - Twins are in (University of Southern California)
Brielle - Confident and ready (University of Southern California)
WAYS MY TEAM & I CAN ASSIST YOUR SON OR DAUGHTER
Welcome to the home of GATE, a nationally piloted college consulting program I created to help as many students as possible. I personally train my counseling team members, and provide professional development for counseling team members from tutoring agencies, who also use the GATE platform. GATE students and counselors get interactive, video-driven trainings that promote college list creation, right-fit major advisory, strong GPAs, high SAT or ACT scores, financial aid literacy, and essays coaching. GATE stands for Grades-Applications-Testing-Essays.
We use our own curriculum to ensure major point gains. Our clients often see point increases ranging from 170-270 on the SAT, and 4-7 on the ACT. Individual results vary and are based upon student performance and time invested.
We employ only the best-loved tutors in LA, offering top-notch academic tutoring with expert supervision. My team of expert educators tutor each and every high school subject. Yes, all of them-from regular to honors level to AP and IB. If you need it, we've got the pros to get the job done. This carefully vetted, background-checked, insured, and certified team has the professional know-how and unique training to turn your student's C's and D's into A's and B's.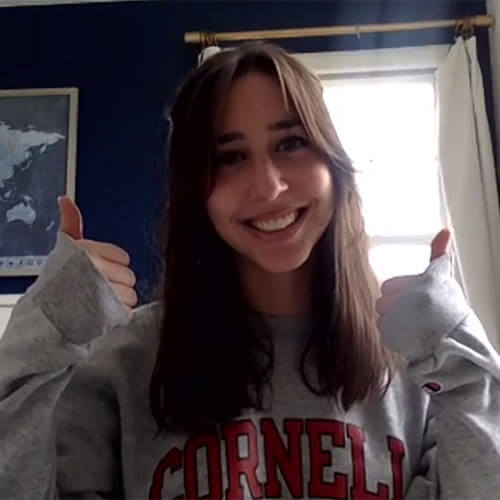 "I'm still absolutely elated…with Pamela's help I'll be majoring in Nutritional Science at Cornell's College of Human Ecology. I applied ED with a 4.35 GPA and a 1430 SAT. Thanks for everything to Pamela and her fantastic team!"
SOPHIE S.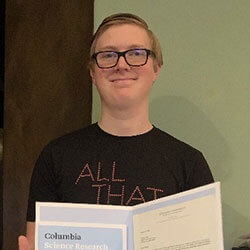 "So proud to share that I got into Columbia University (6% acceptance rate!) as one of only 10 Science Research Fellows. Your staff helped me earn an ACT composite score of 34 and 800's on both the Math II and Physics SAT subject tests."
Charles B.
"Went from a 26 to a 31 on my ACT, thanks to Pamela and her team. Heading to University of San Francisco with a $50,000 scholarship. Woo-hoo! My dad was so proud that I got into 9 out of the 11 schools where I applied."
VALERIE S.
"With Pamela's team's expert support, I got into 10 of the 11 schools where I applied. My 4.57 cumulative GPA and 35 on the ACT took a long journey, but I'm thrilled to be committing to UCLA!"
Taylor L.
"300 points gained on my SAT! Thanks for the help. I'm moving to NYC from LA in the fall to major in Entrepreneurship at Baruch College."
Justin L.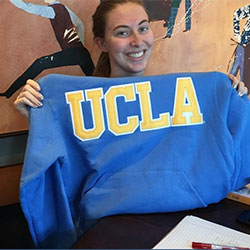 "Accepted into 7 out of the 9 colleges to which I applied. Looking forward to majoring in English at UCLA thanks to your great test prep support!"
Peyton A.
"Thanks for helping me build my target colleges list, strategize, create competitive essays, and apply. And for the ACT tutoring! I'm heading to the University of Tampa to study nursing."
Jensin M.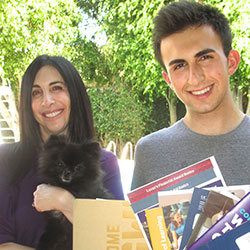 "I applied to colleges with a 4.25 GPA, 2200 SAT, heading to UC Berkeley. Was offered over $100,000 in merit-based aid! Thanks for all your help."
Lucas C.
"Pamela helping me apply made a stressful process enjoyable. I got into so many great schools, and will be attending UC Santa Barbara as a Pre-Bio major. My parents and I are glad they're helping my sister Amanda next!"
Lauren R.
"250 points on my SAT score! Heading to University of Oregon. Your team is the BEST."
Madison G.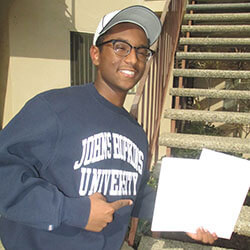 "$232,000 in scholarships! Heading to John's Hopkins University, pre-med. Thanks so much for your awesome support!"
Nathan M.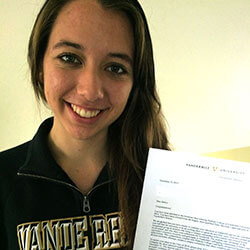 "My tutor helped me get 5 points on my ACT and acceptance to my dream school. Vanderbilt University here I come!"
Jamey G.